UC San Diego Extension
About Us
UC San Diego Extension offers pre-college and continuing education to help students develop problem-solving, leadership, and innovation skills that enable them to make a difference in our diverse and interconnected global economy. International collaborations with Centro Fox, the Vamos Mexico Foundation, and Universidad de las Américas Puebla allow us to develop programs that increase student skill sets and cross-border partnerships that ensure our scholars' success in today's fast-paced global society.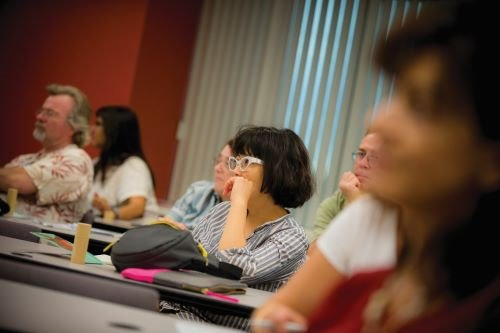 Collaborative Projects with Mexico
At UC San Diego Extension, we are committed to pursuing unconventional solutions to some of our world's most pressing issues.
Certificate in clinical trials
A new partnership with Universidad de las Américas Puebla allows eligible students to complete a certificate in clinical trials in Latin America through a special program to expose researchers in Latin American countries to best practices in ethical guidelines and protocols for clinical research and trial design.
Learn more at ucsd.edu/ClinicalTrialsLatinAmerica
Spanish language immersion programs
Exchange programs, including Spanish language immersion programs, offer undergraduate and graduate students, as well as industry professionals, opportunities to develop Spanish language fluency while acquainting them with Mexican culture and history.
Learn more at ucsd.edu/SpanishImmersionProgram
Vicente Fox Scholarships
Vicente Fox Scholarships offer high-achieving high school students from underserved neighborhoods in Mexico opportunities to experience college life through Academic Connections, which provides research opportunities and coursework that enable students to establish cross-border relationships and engage with other communities, cultures, and languages.
Learn more at academicconnections.ucsd.edu