Scripps Institution of Oceanography
About Us
As Scripps Institution of Oceanography strives to understand and protect our planet, global partnerships are critically important. Our collaborations with Centro de Investigación Científica y de Educación Superior de Ensenada (CICESE), Universidad Autónoma de Baja California (UABC), Universidad Nacional Autónoma de Mexico (UNAM), and others enable us to manage natural resources, monitor environmental changes, and develop timely solutions that improve the health of our shared marine ecosystems.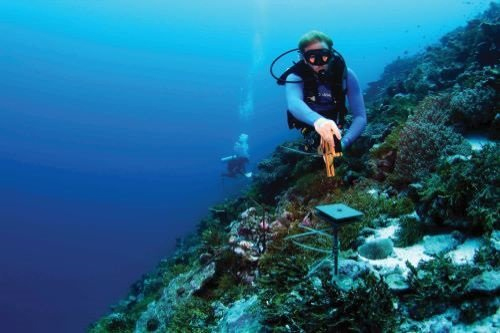 Collaborative Projects with Mexico
At Scripps Institution of Oceanography, we are committed to pursuing unconventional solutions to some of our world's most pressing issues.

Megacity Initiative: Local and Global Research Observations (MILAGRO)
A collaboration between Scripps Institution of Oceanography faculty members and the Megacity Initiative: Local and Global Research Observations (MILAGRO) is measuring air quality in Mexico City to better understand the major sources of high levels of air pollution and organize follow-up studies that assess the impact of policy changes over the last decade.
Learn more at atofms.cloud.ucsd.edu
Data Mares
Experts from Scripps and Universidad de Sonora have launched Data Mares, which integrates data and analysis to establish robust open access to accurate scientific information and promotes understanding of coastal and marine ecosystems that improves sustainable conservation strategies.
Learn more at datamares.ucsd.edu
Gulf of California Marine Program
The Gulf of California Marine Program unites experts from Scripps and Mexican institutions, including UABC, National Polytechnic Institute Oaxaca CIIDIR, and Universidad Veracruzana, to explore the effects of human activities on marine environments and strengthen conservation efforts.
Learn more at gulfprogram.ucsd.edu