Division of Physical Sciences
About Us
UC San Diego's Division of Physical Sciences is built on the backs of giants — Nobel laureates and National Academy of Science members who are committed to solving some of society's most pressing problems. Our partnerships with Universidad Nacional Autónoma de México (UNAM), Centro de Investigación Científica y de Educación Superior de Ensenada (CICESE), and other institutions combine research excellence, educational innovation, and diverse perspectives to enhance our understanding of the world, expand the frontiers of scientific discovery, and leave our world a better place.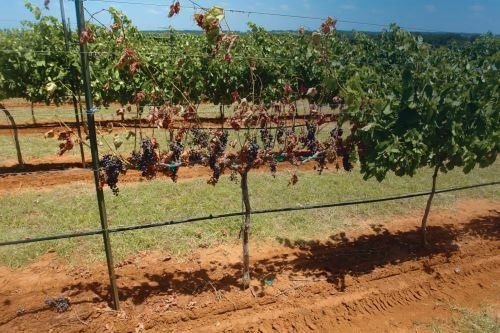 Collaborative Projects with Mexico
In the Division of Physical Sciences, we are committed to pursuing unconventional solutions to some of our world's most pressing issues.

Crop health
A partnership with CICESE is investigating fungal infections that threaten crop health in Baja California Norte to better understand the small molecules produced by fungi to regulate plant growth in infected grape vines.
Cátedra Augusto García González
Cátedra Augusto García González is a new lecture series on particle physics at the Centro de Investigación y de Estudios Avanzados del Instituto Politécnico Nacional (CINVESTAV) for students at universities in Mexico, including Universidad Nacional Autónoma de México (UNAM) and CINVESTAV.
Learn more at physics.ucsd.edu
Algae-based polyurethane
Surfer-scientists at UC San Diego have partnered with manufacturers in Mexico to develop algae-based polyurethane as a biodegradable alternative to petroleum plastics used in surfboards and are preparing to scale the technology for commercial use.
Learn more at ucsd.edu/go/green