Rady School of Management
About Us
As our world continues to face unprecedented changes and challenges, the UC San Diego Rady School of Management is committed to educating ethical entrepreneurial leaders with the skills to revolutionize the way we approach problems and develop solutions. Our students and faculty members are partnering with local businesses and the Smart Border Coalition to make a positive impact on the world through innovation, collaboration, and knowledge.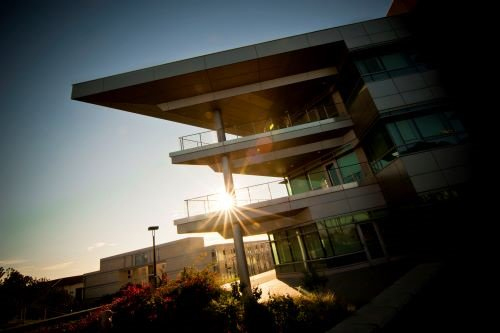 Collaborative Projects with Mexico
At Rady School of Management, we are committed to pursuing unconventional solutions to some of our world's most pressing issues.

Baja California Immersion program
The Baja California Immersion program collaborates with regional and multinational companies in Mexico to provide Rady graduate students with insight into the economic and cultural exchanges that influence our region's dynamic, cross-border business culture.
Learn more at ucsd.edu/BajaCaliforniaImmersionProgram
Border Innovation Challenge
The Smart Border Coalition is sponsoring the Border Innovation Challenge, a competition designed by Rady School of Management and Jacobs School of Engineering that combines experts from UC San Diego and entrepreneurial leaders from across the San Diego-Tijuana mega-region to uncover methods for increasing efficiency at the San Ysidro and Otay Mesa border crossings.
Learn more at rady.ucsd.edu